SOCIAL INCLUSION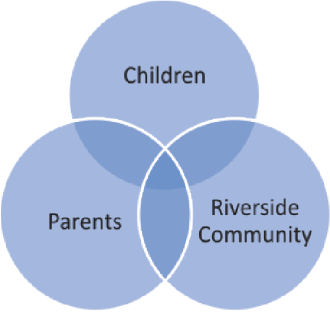 Schools are facing challenges in making the RTE process inclusive and equitable for students from different social & economic backgrounds. The law does not address the need to make student, teacher, parent & community relationships more complete and effective. There is a disparity in the RTE rules and in the way it's implemented across states. Parents of students under RTE are often unable to help them with day-to-day studies due to illiteracy or lack of English language skills.
All learners have the 'Right to be Educated'. Some deserve that right, some preserve that right!
The effort of inclusion becomes empowered manifold, when every teacher, student and parent celebrates the diversity in the classroom and contributes in meaningful ways to make a difference. Acceptance of a child under RTE and immersion in the regular schooling system is just the first step of inclusion. Equally important are the various support initiatives that the school extends to the RTE child and parent, with a vision of inspiring and enriching them holistically.
The Riverside School has embraced the spirit of the Right to Education Act and opened its heart, mind and campus to children who come from economically disadvantaged families starting from the academic year 2011-2012.
These children are supported by parents who have adopted this cause and root for their success. They will have a future that they would possibly not have had otherwise – and this will be due to the emotional, spiritual and financial support that they receive at the school.